OUT TO LUNCH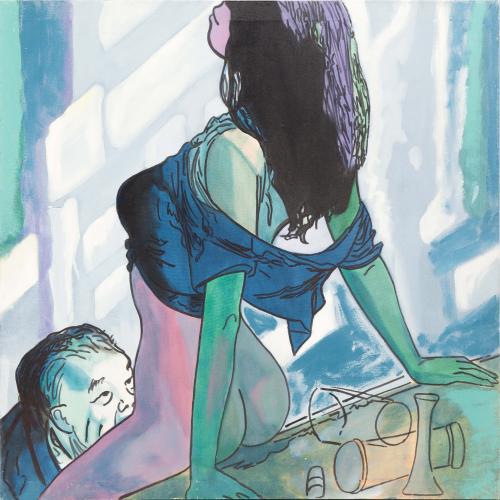 Steve Kaufman "SAK"
OUT TO LUNCH
2002
Preis:
EUR 1.476,00 p.J.
Lieferbar innerhalb von 10 Werktagen. Preis exkl. Versand
durch Kunsttrans und exkl. Versicherungsprämie.
Steve Kaufman "SAK"
* 1960 - 2010
Kunstsammler auf der ganzen Welt kennen den Namen des Amerikaners Steve Kaufman. Mit ihm erlebt die Pop Art - jene Kunstrichtung, die in den 60er Jahren vorfabrizierte Gegenstände der Konsumwelt in plakativem Stil per Siebdruck auf Leinwand brachte - ein ausdruckvolles Revival. Die Werke von Steve Kaufmann werden immer beliebtere Objekte der Modern Pop Art.
Mehr Kunstwerke von Steve Kaufman "SAK"